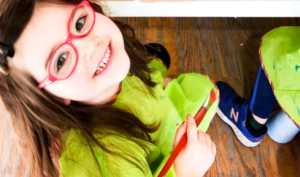 PWSANE is happy to be hosting a paint party at the Paint Bar in Newton for individuals with PWS who are part of our New England Chapter.
Date:     Saturday, November 2nd
Time:    9:30am-11:30am
Place:   The Paint Bar, 823 Washington St, Newton, MA 02460
Ages:    Recommended by the Paint Bar as ages 8 and older.
Cost:     FREE to members
This will be a fun activity in which the PWS kids and adults can paint under the helpful guidance of instructors from the Paint Bar.  The painting the group will be doing is called "Aurora" if you want to check it out on the website, www.thepaintbar.com
The tentative schedule is 9:30 start, break around 10:15 or so for about 15 minutes (base on painting needs to dry) and people can break for snack (not provided, bring your own).  Then it's time to finish the paintings.
Please reach out and let me know if you are interested in attending.  If we get a larger group we may need to hire additional staff so we want to be prepared.  If we don't get a lot of participants, we can extend to siblings for a nominal charge of $5, but we will not know until about a week or so out.
If there are any questions, feel free to message me.
Thanks, and hope to see many of you!
Cathleen and the Board Members